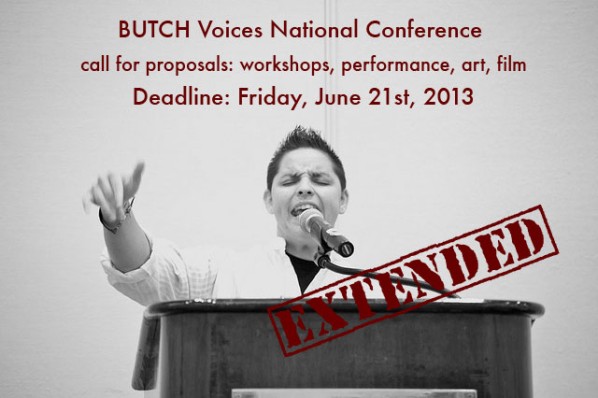 BUTCH Voices Press Release: Call for Proposals Deadline Extended
---
Leave a Reply
Need more?

Mx. Sexsmith's Books

Praise for Mx. Sexsmith's Work

"I attended your workshop and learned a lot about myself and my significant other in the hours following the workshop ... what an effective teacher you are! (p.s. You are waaay hot and smart in person.)" —SJ

Booking with OUTmedia

OUTmedia is driven by mission over profit and is the nation's foremost speaking agency representing LGBT and ally speakers and artists. Contact Shelly at

info@outmedia.org

to book Sinclair!