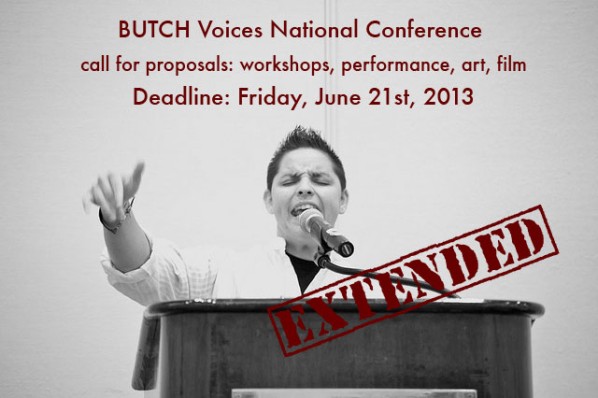 BUTCH Voices Press Release: Call for Proposals Deadline Extended
---
Leave a Reply
Need more?

Mx. Sexsmith's Books

Praise for Mx. Sexsmith's Work

"I have been reading your edited collection "Say Please" and not only have I found it to be very pleasurable, but it has also helped me to heal from a challenging end to my first BDSM relationship. In essence, it's given me hope for future connections. So thank you for putting such amazingly hot and tender work into the world. I appreciate it." —Anonymous, on Fetlife

Booking with OUTmedia

OUTmedia is driven by mission over profit and is the nation's foremost speaking agency representing LGBT and ally speakers and artists. Contact Shelly at

info@outmedia.org

to book Sinclair!