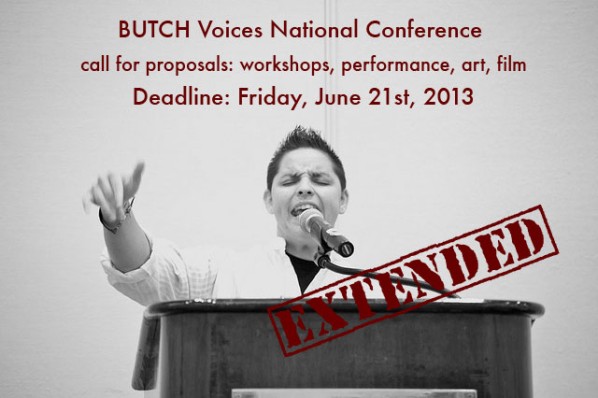 BUTCH Voices Press Release: Call for Proposals Deadline Extended
---
Leave a Reply
Need more?

Mx. Sexsmith's Books

Praise for Mx. Sexsmith's Work

"Googling LBD brought me to your blog when I thought I was going to lose my mind completely. You gave me the language to articulate what I need, want and deserve from my relationships, and the desire for a completely new model of behavior, as well. Thank you for helping me find my way back to myself."—Lynn

Booking with OUTmedia

OUTmedia is driven by mission over profit and is the nation's foremost speaking agency representing LGBT and ally speakers and artists. Contact Shelly at

info@outmedia.org

to book Sinclair!