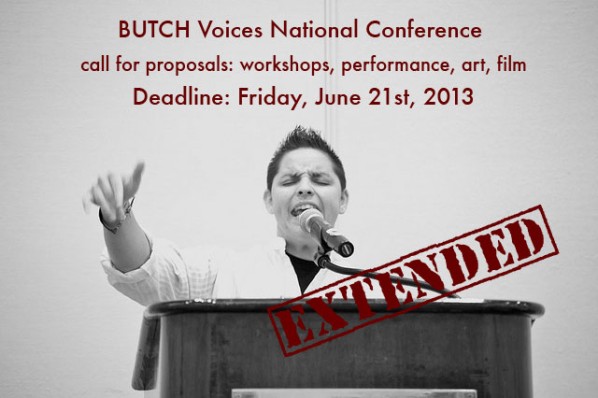 BUTCH Voices Press Release: Call for Proposals Deadline Extended
---
Leave a Reply
Need more?

Mx. Sexsmith's Books

Praise for Mx. Sexsmith's Work

"Sinclair Sexsmith writes with such rare clarity and passion that she is one of the best reminders we have that sex and gender are not abstractions of theory, but essential to our everyday humanity." —Chris Hall, Editor, CarnalNation.com

Booking with OUTmedia

OUTmedia is driven by mission over profit and is the nation's foremost speaking agency representing LGBT and ally speakers and artists. Contact Shelly at

info@outmedia.org

to book Sinclair!