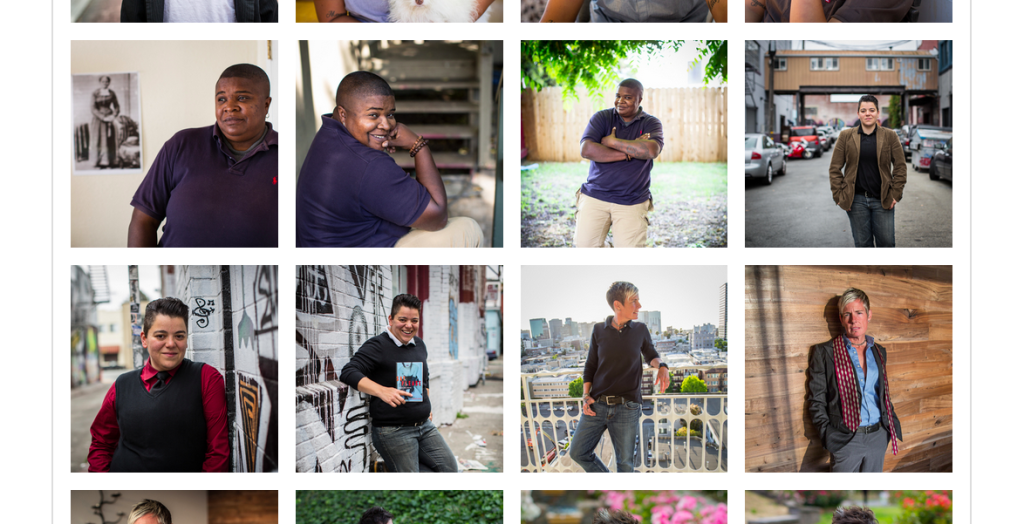 From the Facebook description:
BUTCH, a documentary portrait project by Meg Allen is an exploration of butch aesthetic, identity and masculine femininity. Almost all of her subjects in this project have never modeled before. Meg photographed them in their own environments, with their own choice of clothing. At her request, some of them have posed in the near nude in an effort to reveal more breast and body shape. It has historically been harder to get some butches to show their female bodies underneath their tough masculine exteriors but not all butches have issues with their female bodies. As there's nothing stereotypically masculine about breasts, "to boob or not to boob", as she calls it, has become an aesthetic choice. Some butch identified queers have chosen to keep theirs and some have not. Some choose to bind theirs and some don't even wear bras. It's Meg's goal with BUTCH to visually celebrate butch masculinity worn so handsomely by those born into the female form.
MEG ALLEN was born in San Francisco in 1978. Though she's been shooting since age 14, she's only just begun pursuing it professionally since October 2012. To see more work check out her website at www.megallenstudio.com .