Kick-ass sex & gender workshops for colleges & beyond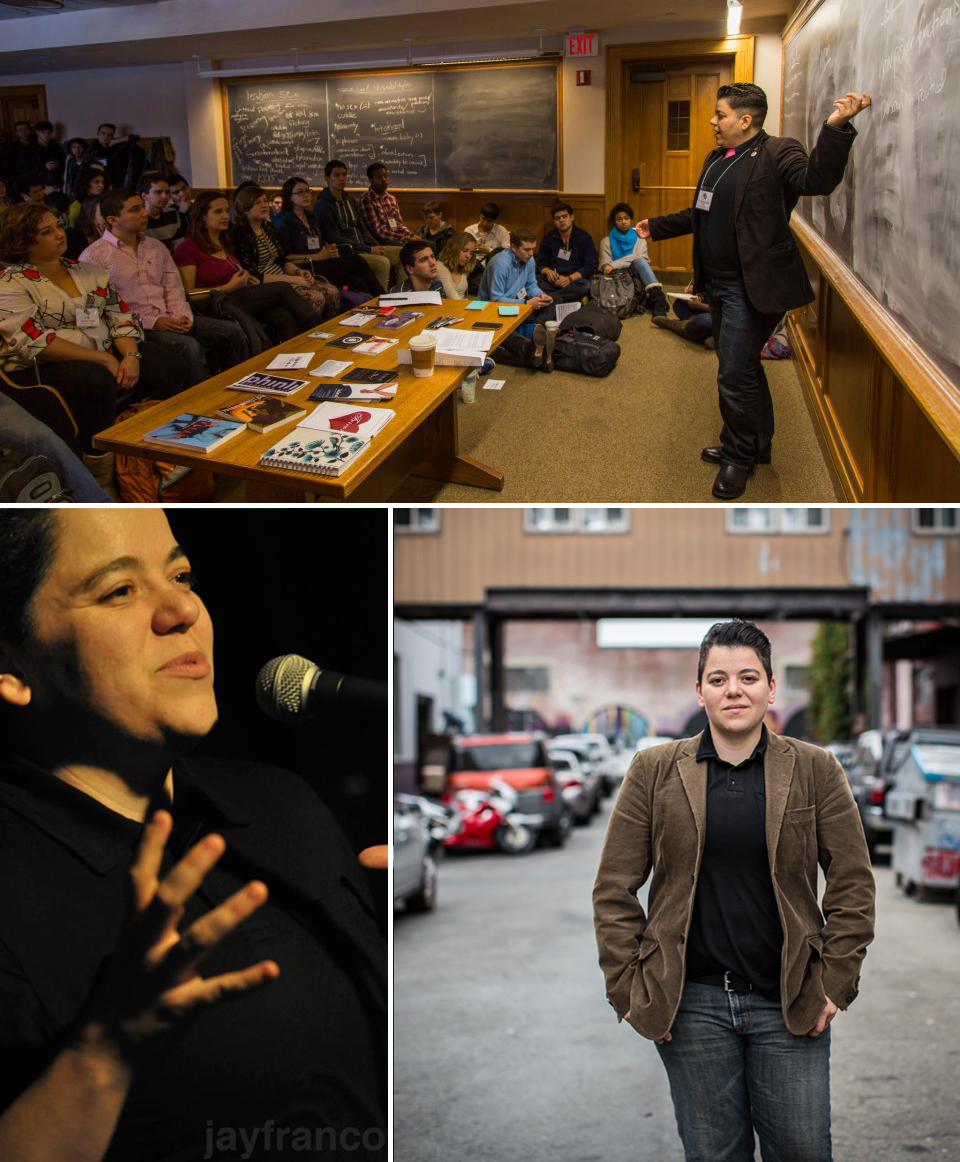 Clockwise from top: Standing room only at my workshop, The Sexual Politics of Topping, from the Ivy League Queer conference IvyQ in 2012 at Yale; photo by Meg Allen in San Francisco; photo by Jay Franco at the New York City spoken word show Queer Apple.
Sinclair is booking workshops
for the upcoming school year now. Get in touch!
Places Sinclair has done workshops …